Posted by

Thuggy
[mp3]http://gurpcity.net/wp-content/uploads/2007/04/union.mp3[/mp3]
"Union" By Spark n' Cinder (Jimmy Fay) Feat Faydog (right click "save as")
Any of you out there who live close to the Eastbay should take the time to roll out to Lanesplitters on San Pablo and University in Berkeley. You would do yourself a great service to check out the art on display by one of Gurp City's most talented individuals. Faydog is not only a pro when it comes to whipping out Sicilian style slices he's also an awesome illustrator and painter. If you've ever had a stack of bills or scrap paper laying on a coffee table when Faydogs around then you know oh to well the little beastie colonies and singing monsters that come to life after Fay asks you for a pen. We're all very proud of Fay for this is his first artshow and he's almost completely sold out of all his hangin work. Good job homie. Faydog's art is going to continue to hang thru the end of April so go see it while you still can.
Here's a few pics from Fays official art show opening this past Monday, as well as a free Faydog song/collabo with father Jimmy Fay up top.
photos by Keith The Mammal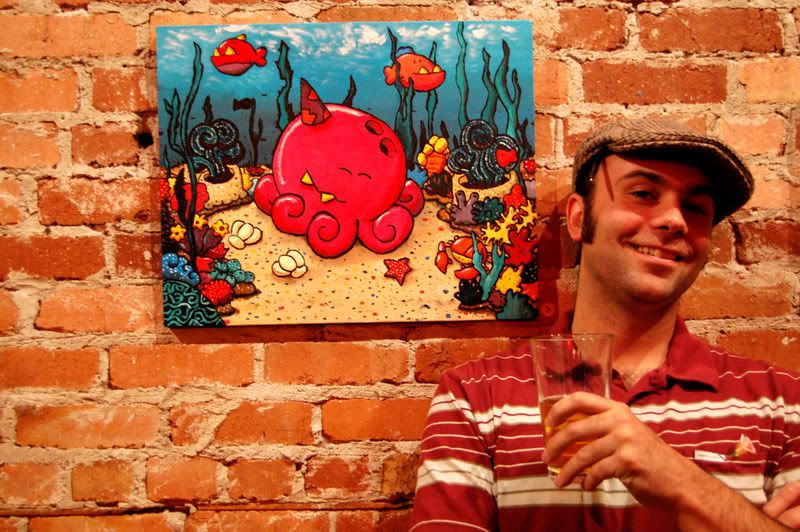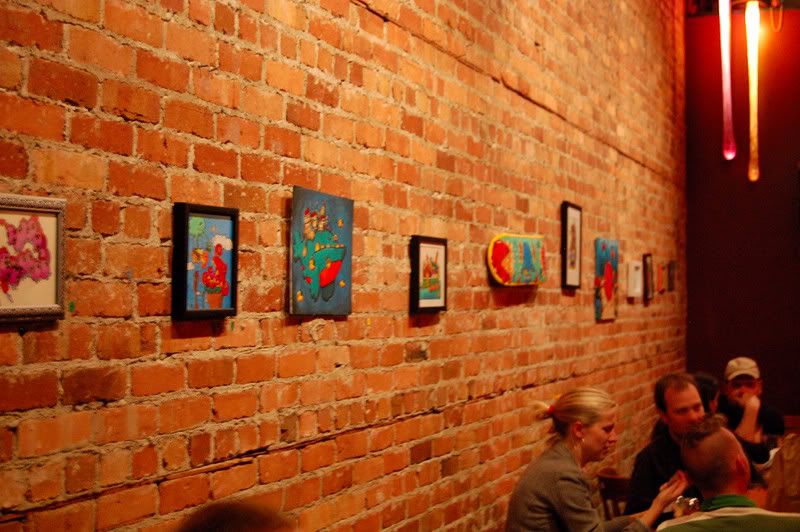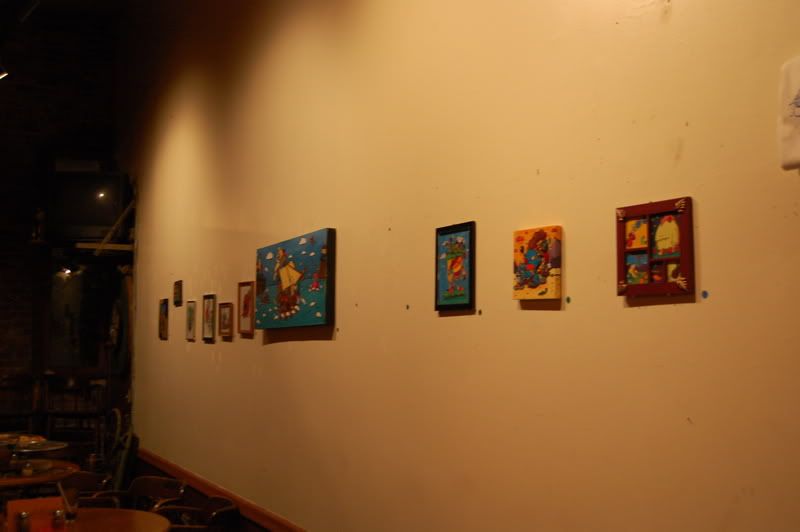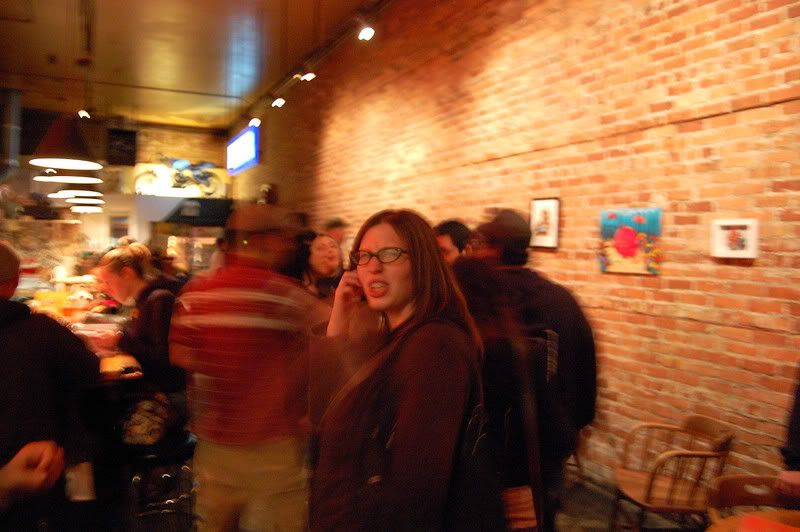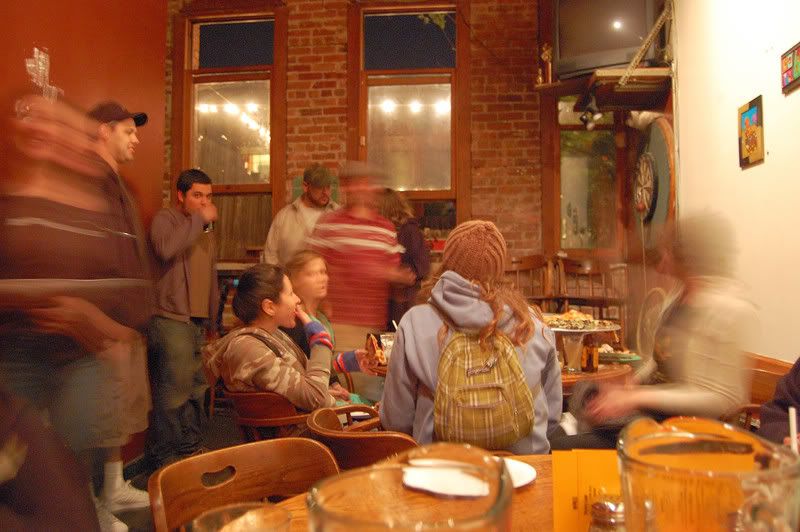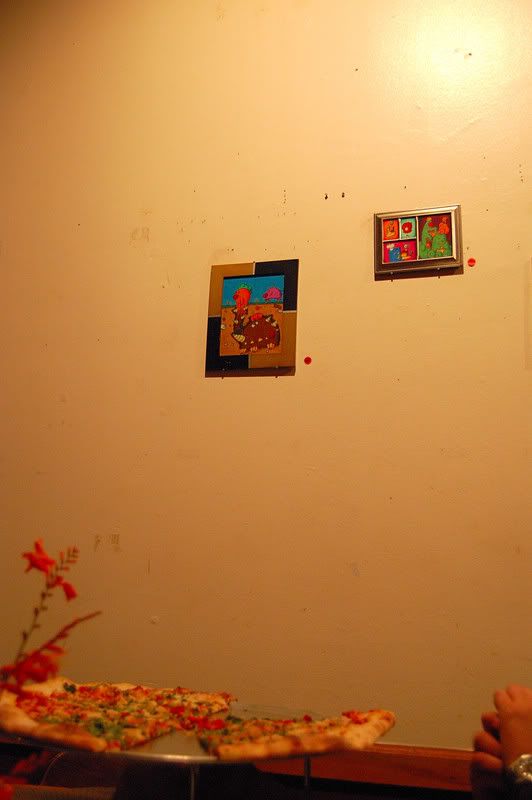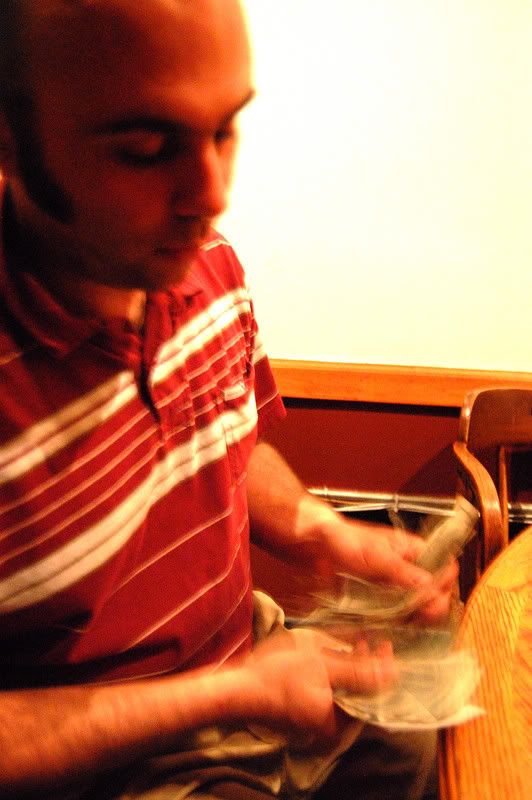 F-A-Y-D-O-G, gettin that guac!