Posted by

Thuggy
The famous "What to do on a Gurp City Friday Night" segment has been change to T.G.I.F. (Why? Because we're down with deep fried mac n cheese fool!!!) and will hopefully become a weekly post. Anyone who would like to submit a T.G.I.F. post, sent it no later than Thursday evenings to thuggyfresh[at]gurpcity[dot]net.
and now to Conceits upcoming weekend…
Friday is a beautiful thing ain't it? But just to guarantee it's a dime piece we got the drill for the evening. After you get off your grind start your eve by grabbing a six pack of MGD and some inspiration for the night by watching BIG TROUBLE IN LITTLE and repeat all Jack Burton mantras.


After that lace your sneakers and tuck you vodka pints for the ELBO ROOM tonight cuz it's gonna gonna be the BLAP!!! With an all-star assortment of your favorite Gurp City fam and the Bay Areas best DJ's as well Dnae Beats and DJ.B-Cause doing a live beat set.

There will be a speacial GURP CITY VIP ROOM packed with all bad and riot starter. Dnae has already informed me that the sign has been made for this section which will read "FOR PERFORMERS AND GURP CITY MEMBERS ONLY!!! IF YOU ARE NOT SURE YOU'RE IN GURP CITY, DO NOT TOUCH". The show will be from 10pm till 2am but I figure by 11:30 Gurp City will be on kick your grandmother mode.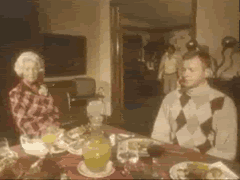 .
And through the rumor mill I heard limited edition Gurp City shirts will be available tonight so step your gear game up and shit on these fashion gangs with your Gurp Out Gear. After the show everyone will vomit in unison outside as an end of show ritual.
Let's jump to Saturday. Read More »