Posted by

Thuggy
The last few days before payday are always the worst. All of us on the daily grizzy know what its like to be on that final $20 spot with three more days to go till that paycheck finally hits. Fuck a Cup-O-Noodle, and lord knows that the brown bag bologna sandwich is strictly for the suckaz. So what do you do when you're nine to fivin' and cant afford to do the $9 a day lunch ritual? Ask Brandon B. The
Gametightelectro
emcee and Gurp City vet has got the hottest lunch dish south of market street and its about to take the nation by storm.
to read more click here or below the picture.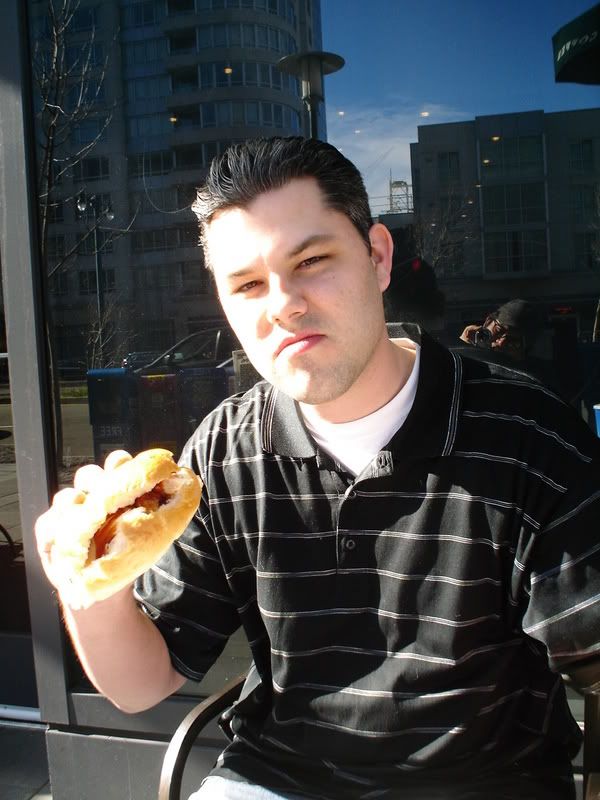 So a few weeks back I was cruzin through the office when I bumped into Gurp City Guitar Hero champion Money Mark mowing down a big ass greasy lookin sandwich, so I'm all "Whats Up, where'd you hit that up at?" Money looked at me like I was crazy, "Fool you don't know? THIS is a Brandon B special. AND it only cost $2.01." Apparently the homies at the west end of the office have been up on game for quite some time. So I was forced to investigate.
I waited till luch break, went into stealth mode and followed Brandon B to the Safeway down the block.
Once there he got in line at the Deli counter, but the deli sandwiches cost way more than $2. However I seen him eyein the hot foods, mainley the fried chicken.
B steps up orders "One fried chicken breast please." Costs $1.49 only 0.53 cents left on the budget "Oh yeah and can I get a packet of bbq sauce too?"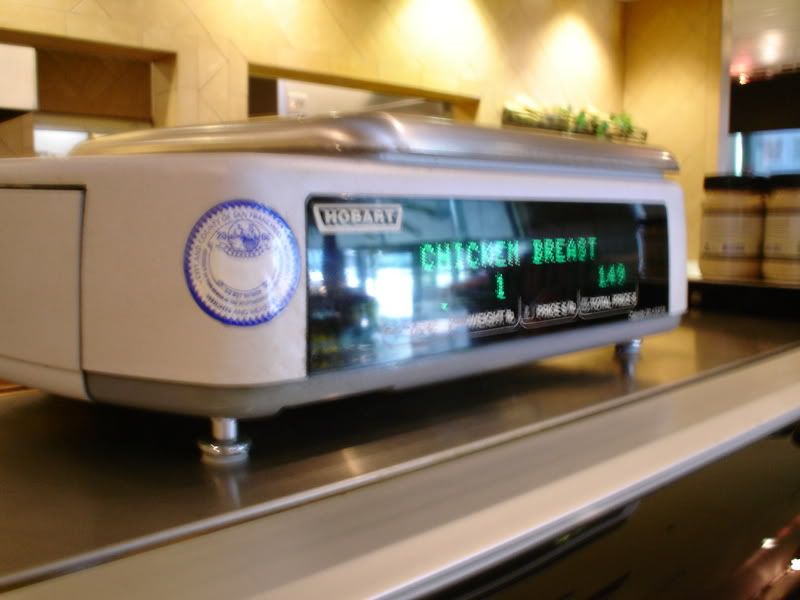 BBQ and Breast in hand B shoots down the isle to the Bakery. The fresh bread roll is key, $0.39 Bulk Roll to be exact.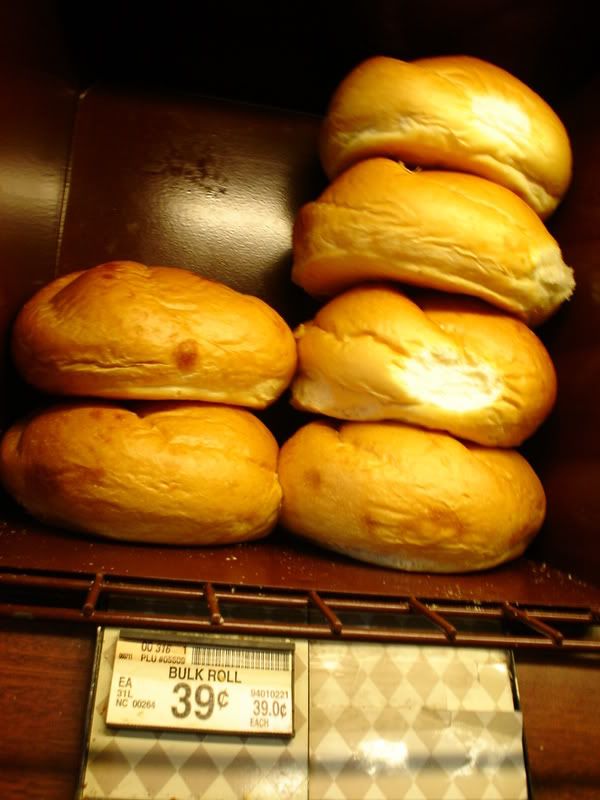 Next he rolls to checkout and, BAM! $2.01 out the door. (string cheese upgrade $0.33 more)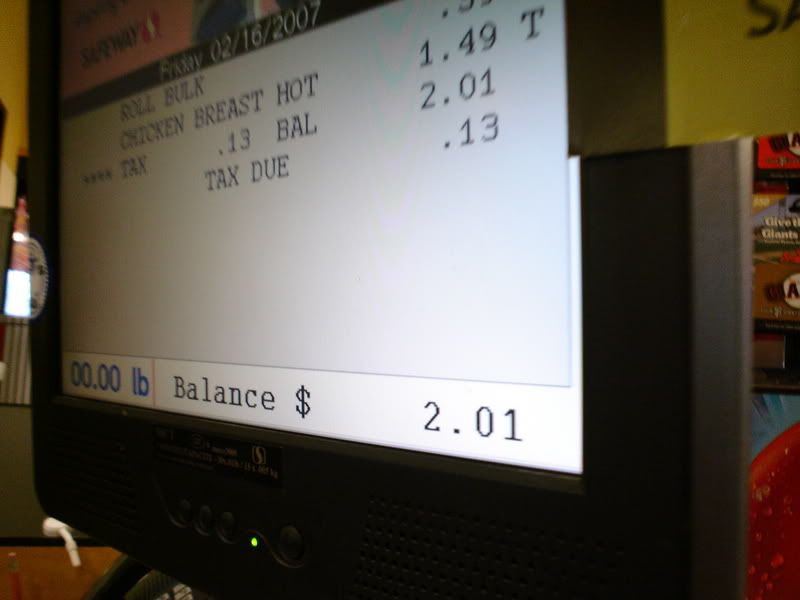 Charge that shit to the game.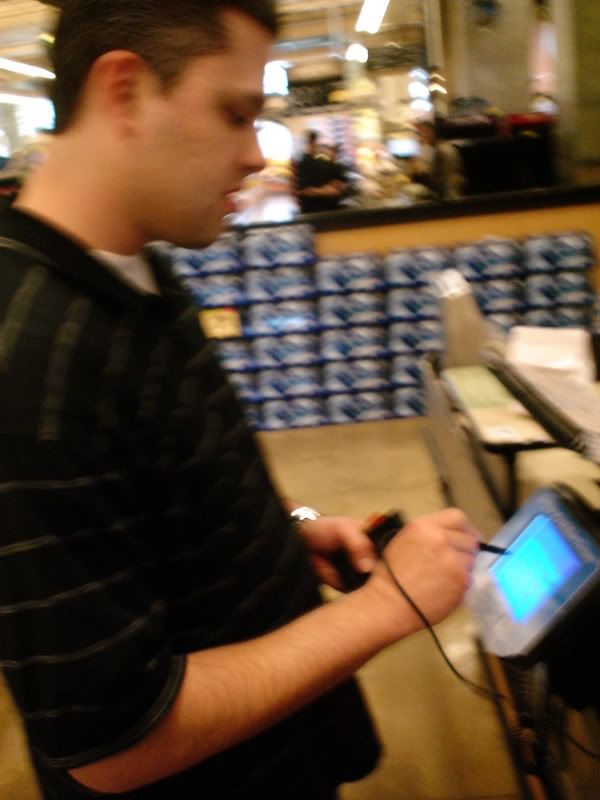 Now he's got his elements its time for construction (hope you got some napkins)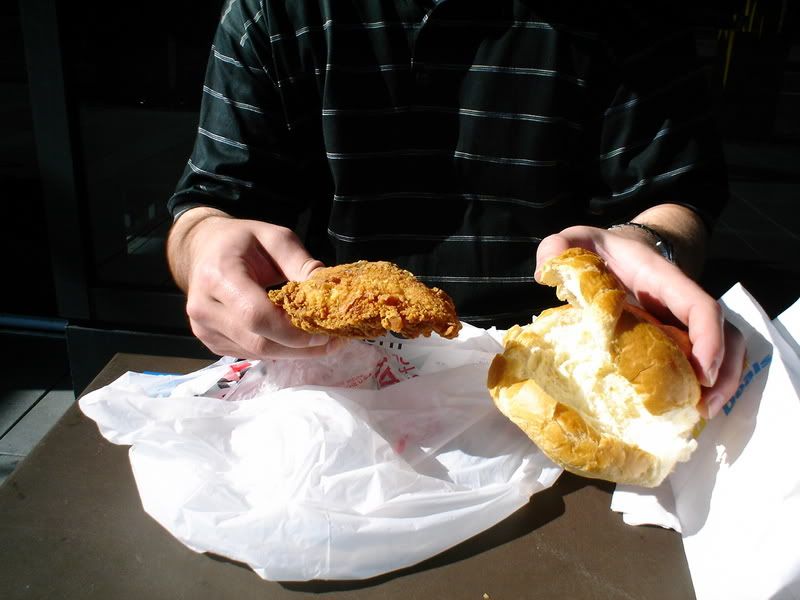 First thing you gotta do is rip ALL the meat offa that breast. Get that skin too there should be nothing left but a carcas of bone and cartilage.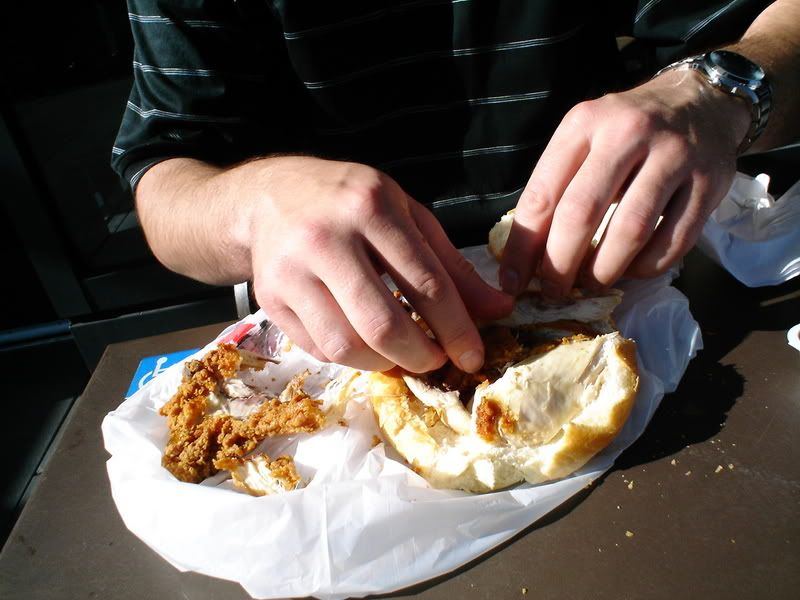 Once all the meat is on the bread the final step is the bbq sauce. If the nice mexican lady is working sometimes she'll give him 2 packets. Make sure that shit is smothered.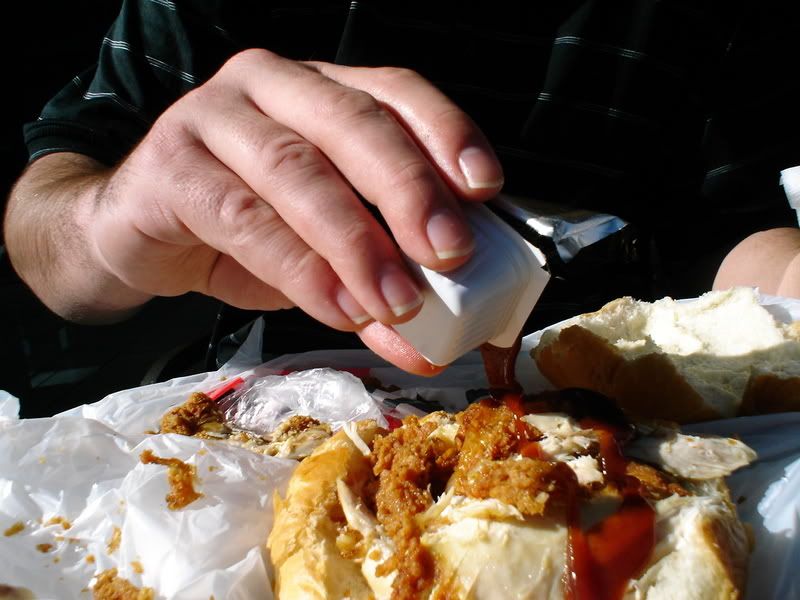 There it is The Brandon B Special. Only $2.01 to get you through the day.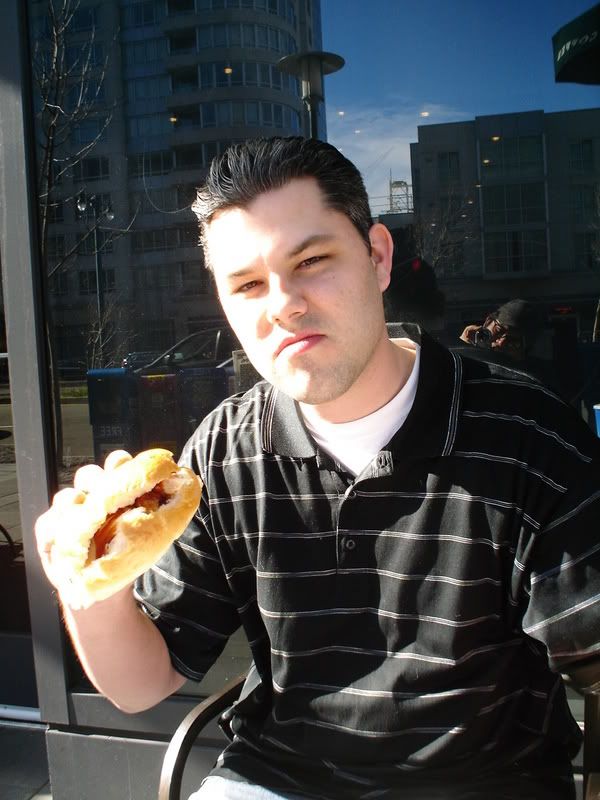 Naturally I tried my own version but the mac n cheese & soda upgrade increased the price substantially.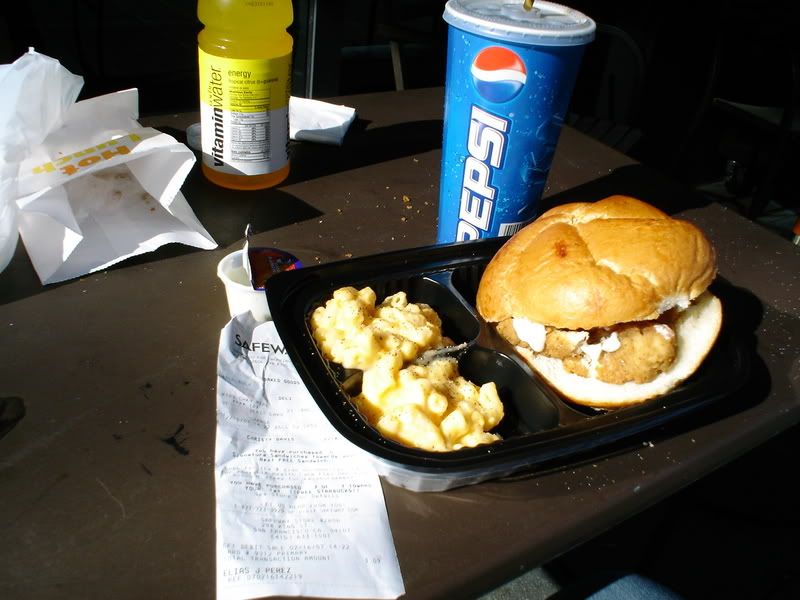 Sad Footnote.
the Jolt Cola van has seen better days.