Posted by

Thuggy
Goon Squad five star general Famedog is expecting all of you within 150 miles to represent this Friday in Chico CA. All the old school homies should be there and you'll be happy to hear your boy has just released a new mixtape/ep full of Mustache May inspired rhetoric. Holler at him to get a copy.
'Airtight' Faydog (Produced by Conceit) from the album "Jank Ultra" (The Mustache May EP)
[mp3]http://gurpcity.net/wp-content/uploads/2008/06/airtight.mp3[/mp3]

See you there!!!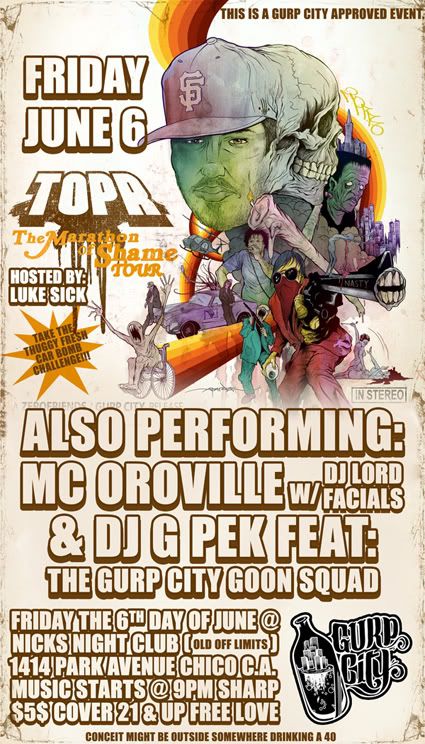 Anyone know if the Thunderbird is still under construction??? Holla! -thuggy