Posted by

Thuggy
"Spit Specialist"(rough demo mix) Eddie K Produced By G Pek
From "The No Respect Sessions ep" coming soon!!
[mp3]http://gurpcity.net/wp-content/uploads/2007/06/spit_specialist.mp3[/mp3]
photo by Emcee Motherfuckin Oroville.
EDDIE K Writes:
What up folks aye were in this WILD 949.9 playlist contest and we need you to hit up this link and play our song. The link is posted below and you can also give it to folks post it on myspace and tell them to hit us up so we can climb those charts you can play it as many times as you want you just have to get out of the site and go back in. If we get to the top spot we can get some air time. So support the cause and hit these cats up good looking so we can rep the unda dogs.

http://www.clearchannelmusic.com/cc-common/artist_submission/all.html?gen=4

GURP CITY!!!!!!
Eddie K
PLUS IT WOULD BE GOOD TO HEAR SOME GURP CITY AFFILIATES ON THE RADIO.
Be sure to listen Ilsquad 50 times a day so they can get some Clear Channel love and be sure to spread the word to everyone in your mailing lists. And while you're at it be sure to let everyone know that EK has a free show coming up real soon at Poleng in SF.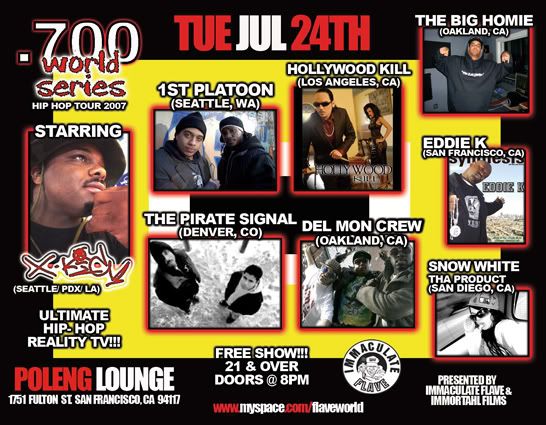 Oh yeah, since you guys are so dope at supporting the cause, here's that Eddie K & G Pek joint I tried to post last month before the mp3 player broke. Enjoy, <3 thuggy